THE PERFECT PLACE TO SAY 'I DO'.
Since its construction in the 1820's the historic Menangle House has been an icon of the landscape in the Macarthur region. Menangle Country Club has been completely reinvigorated to be a premier wedding and events destination and the perfect place for you and your partner to celebrate your special day. Situated in the picturesque Southwest of Sydney, Menangle Country Club is now a complete wedding venue and photographer's dream. The property boasts impressive spaces for both your ceremony and reception and a number of idyllic photo locations. Your ceremony promises to be one to remember in the beautifully landscaped private ceremony garden. At Club Menangle we are dedicated to ensuring that your wedding day is exactly what you have always dreamt of. Our professional functions co- ordinator will work with you to ensure your personal touches are at the centre of your celebration. Let our team be on hand to guarantee the seamless delivery of your wedding, enabling you to relax and take in the detail of your day. Every bride is individual and every wedding is unique so we will be available to do whatever you need to make your wedding day dreams come true.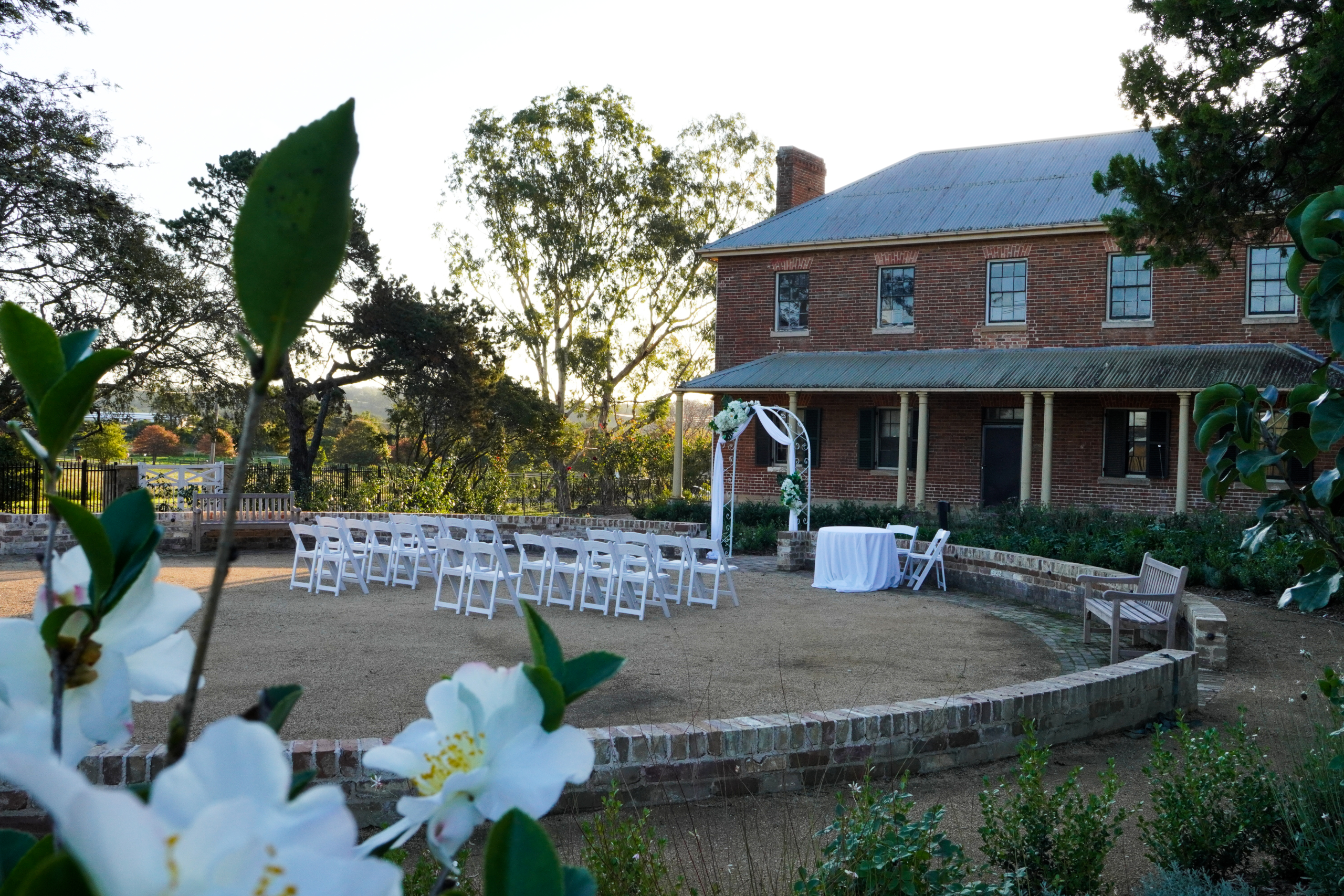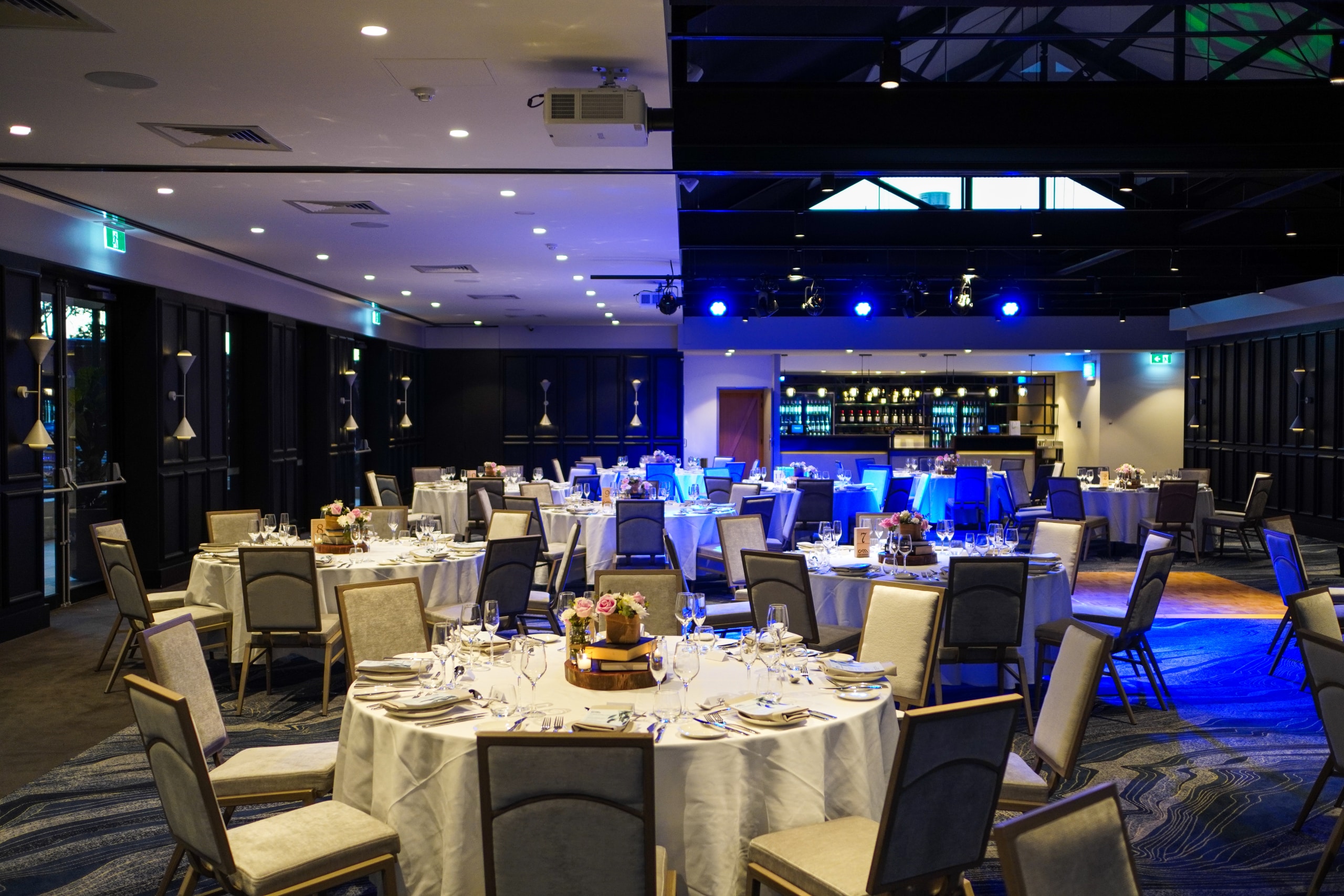 Wedding Packages
Our team will assist you with all arrangements for your special day; from menu selections all the way down to seating arrangements. Every bride and groom are different and every wedding is unique. We will be available to do whatever you need to make your wedding day a dream come true.
Wedding Brochure
The Manor
The Manor with its soaring ceiling and exposed timber trusses create the perfect setting for any reception. The room provides uninterrupted views of the Menangle hills, with floor to ceiling glass windows and is the perfect décor that will complement any style that a Bride could dream of. The surrounding balcony overlooks our beautifully curated gardens that is a picturesque location for pre-dinner drinks and canapes and will be the perfect backdrop for any event. The Manor is equipped with state-of-the-art technology including its own lighting and various audio-visual capabilities for your guest's enjoyment. The Manor also comes with its own bridal hideaway, the Green Room, which allows you to appreciate those first few moments of being married.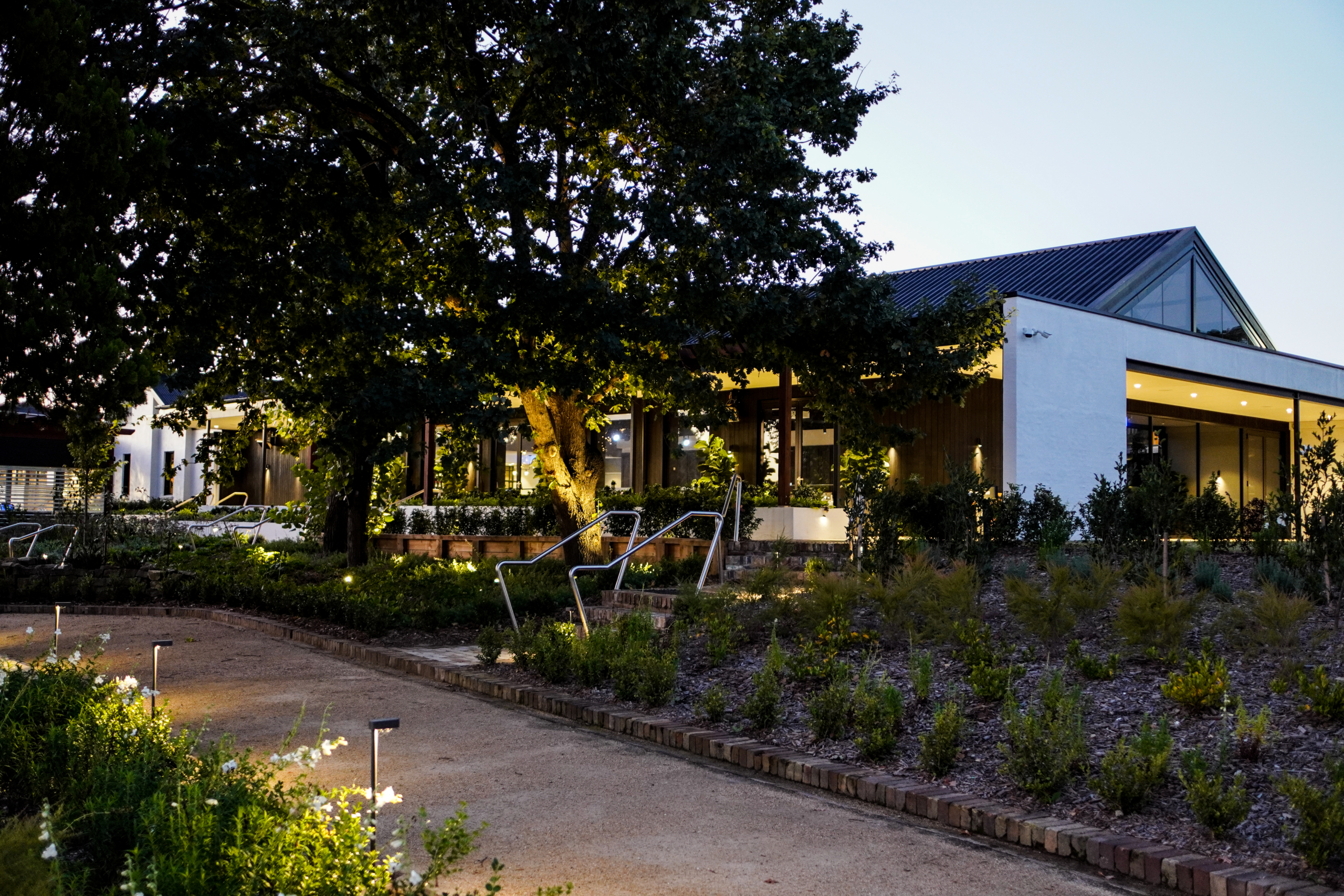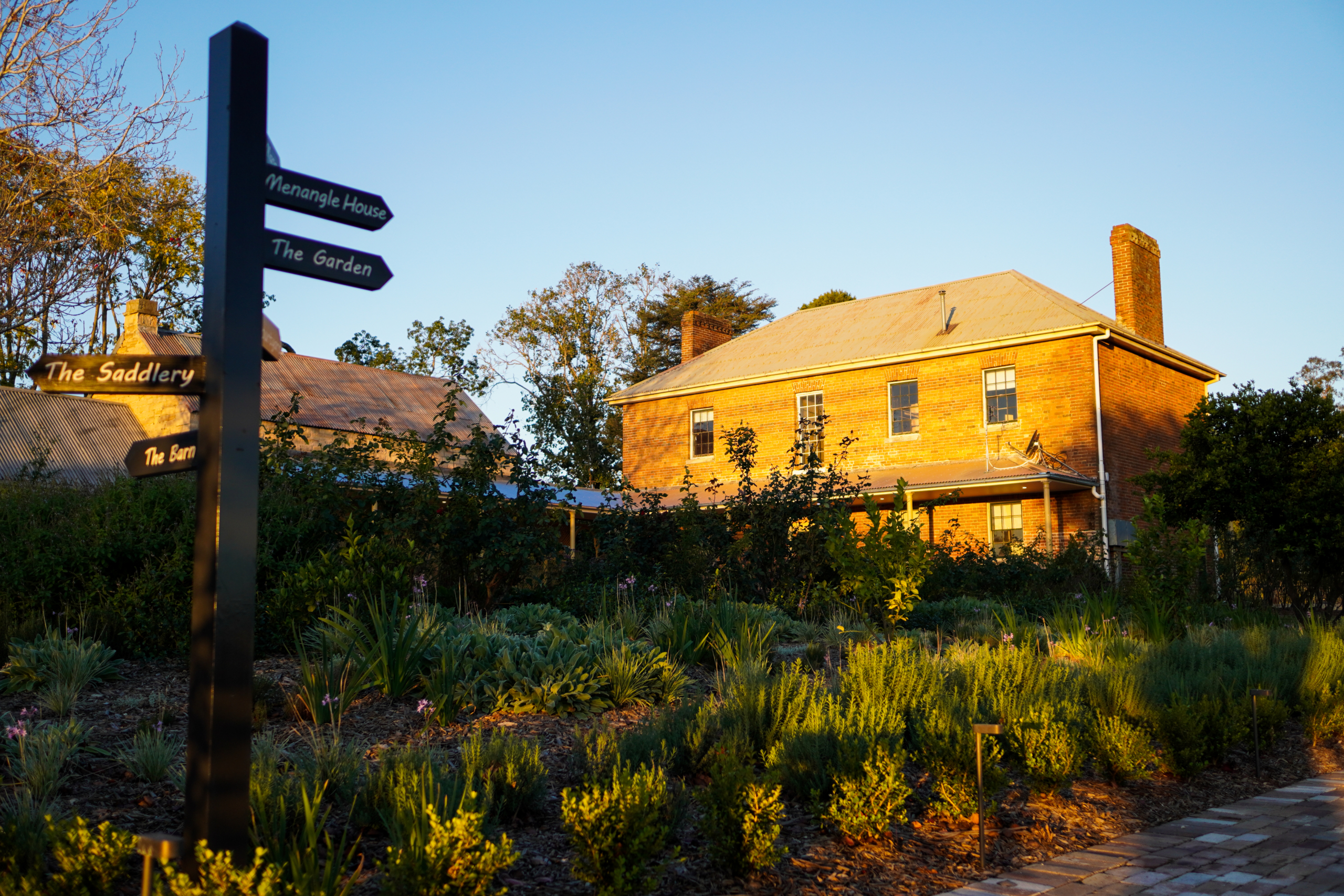 Rose Garden
Our historic Rose Garden has been the setting for many weddings in the Macarthur Region. Either for intimate elopements or the start of an extravagant affair, our Rose garden is the perfect versatile location for any wedding couple. With impeccably curated gardens and landscapes, the Menangle Country Club property is a delight to wander through. The beautiful sandstone Menangle House and other original buildings on the property will provide you with unique and stunning photo opportunities. With multiple ceremony spots, which includes a wet weather option, there is no shortage for picturesque backdrops which are ideal to say 'I do'.
Brides Choice Awards
The Brides Choice Awards have recognised Menangle Country Club as a 2021 Winner and top-five finalist in two categories.
Menangle Country Club is honoured to have won the "Wedding Venue – Country Club" award and be a top-five finalist in the "Wedding Venue Coordinator" category. Our sincere thanks to those who voted for the Menangle Country Club and our team.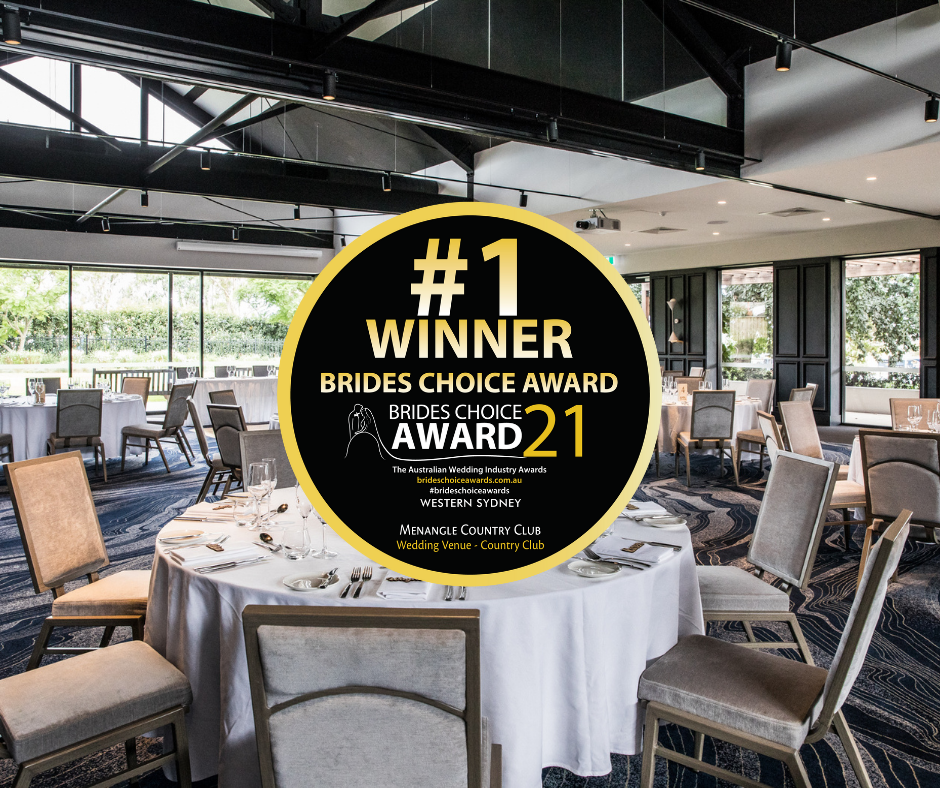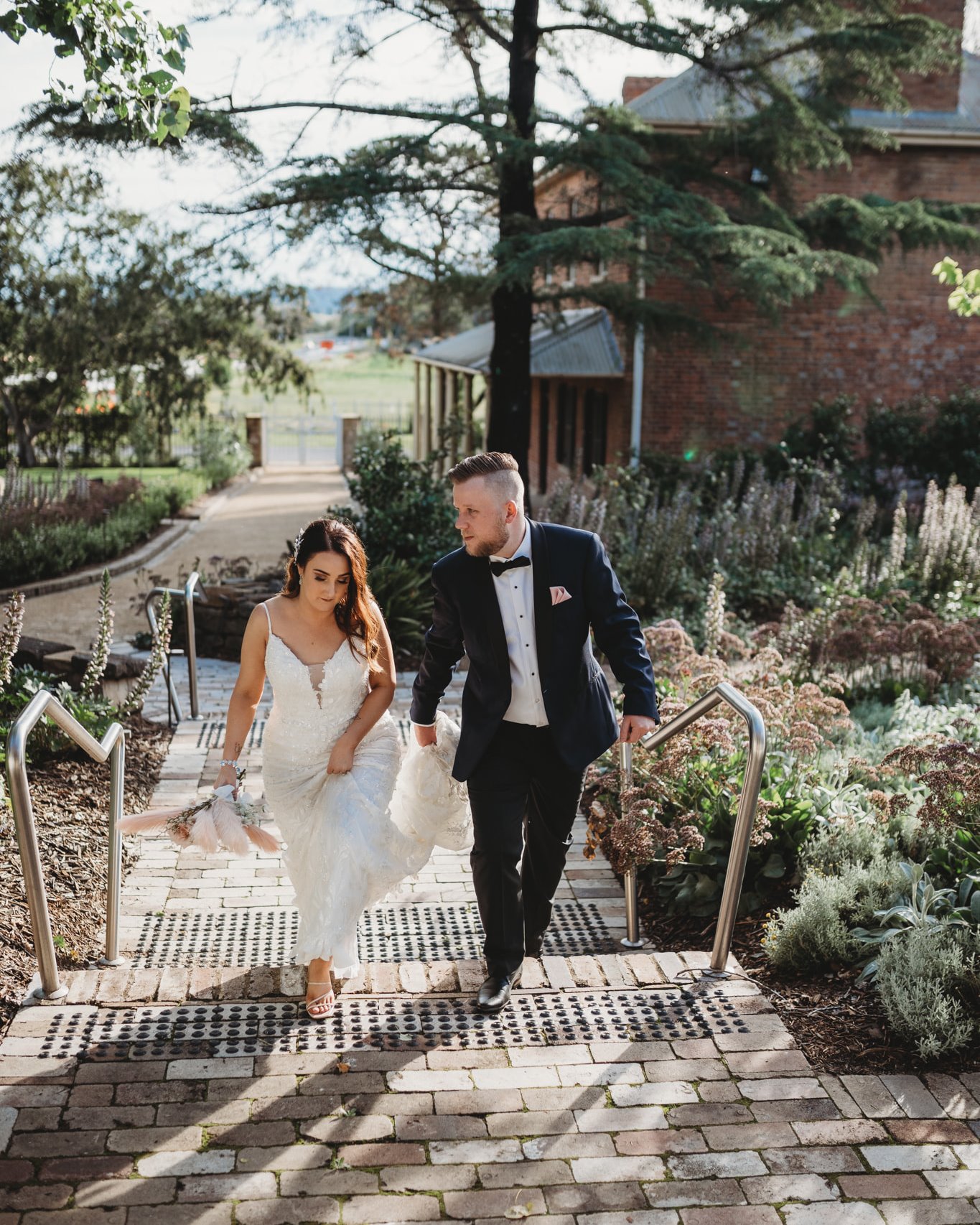 Experience the intimate allure of micro-weddings
Experience the intimate allure of micro-weddings at Menangle Country Club. Located in the heart of the Macarthur region since the 1820s, our venue provides a timeless backdrop for your day.
Our Micro-Wedding Packages are custom designed for every couple. Host your ceremony within our serene private gardens and the reception in one of our exclusive flexible dining spaces. Our dedicated team will personalise your special day, attentively shaping each detail to reflect your vision, ensuring an experience that's both magical and uniquely yours.
Menangle Country Club is where simplicity meets elegance.
Wedding Gallery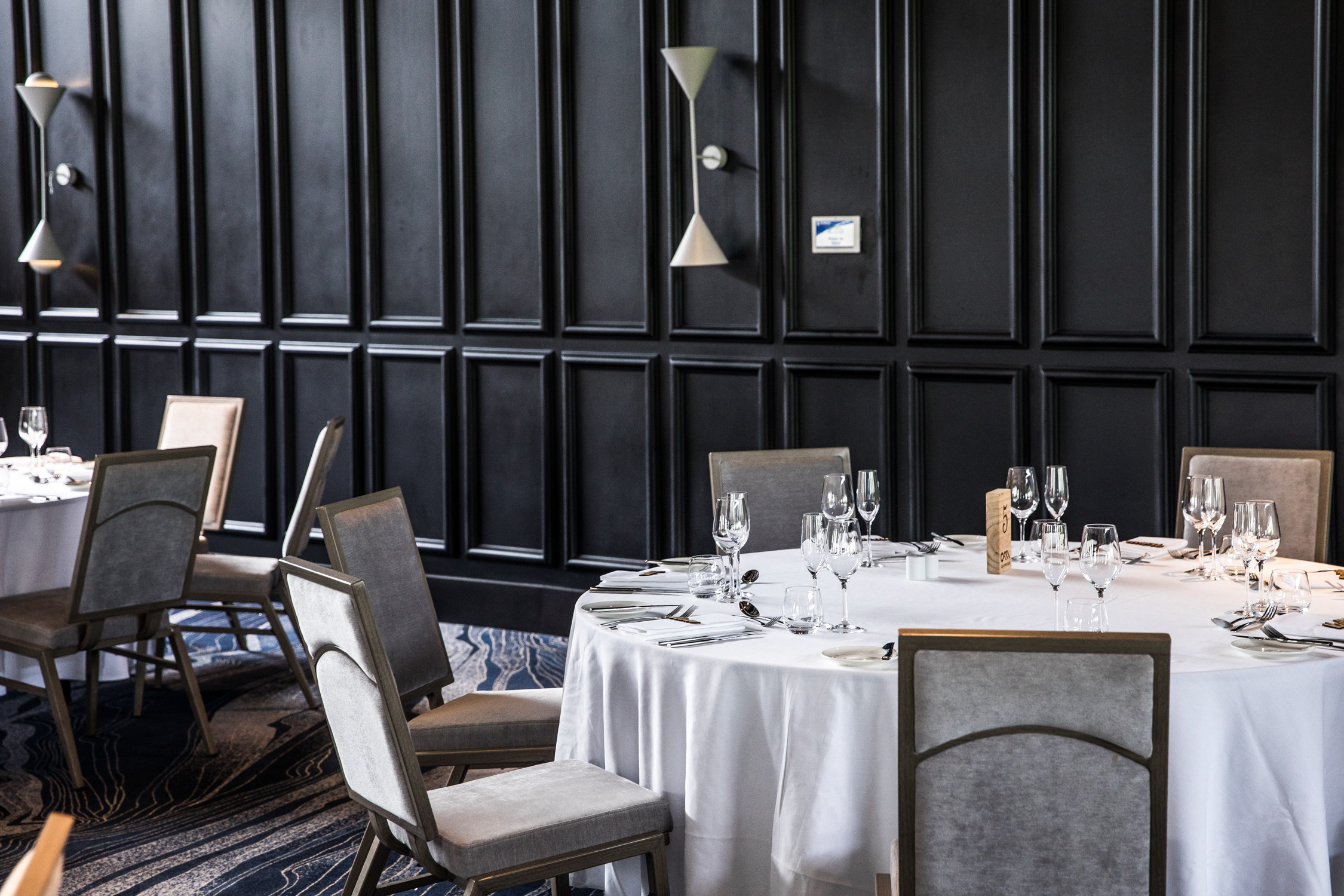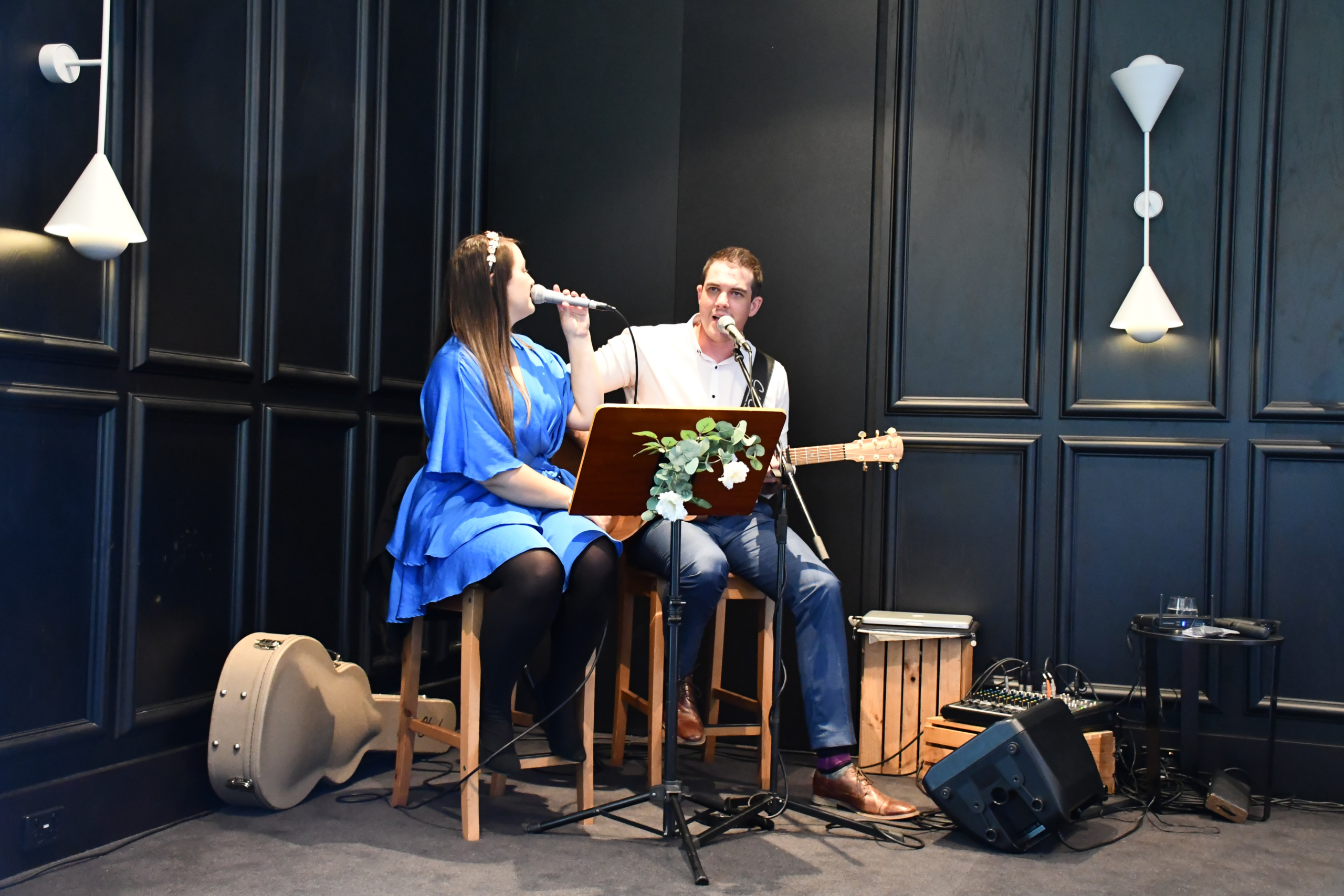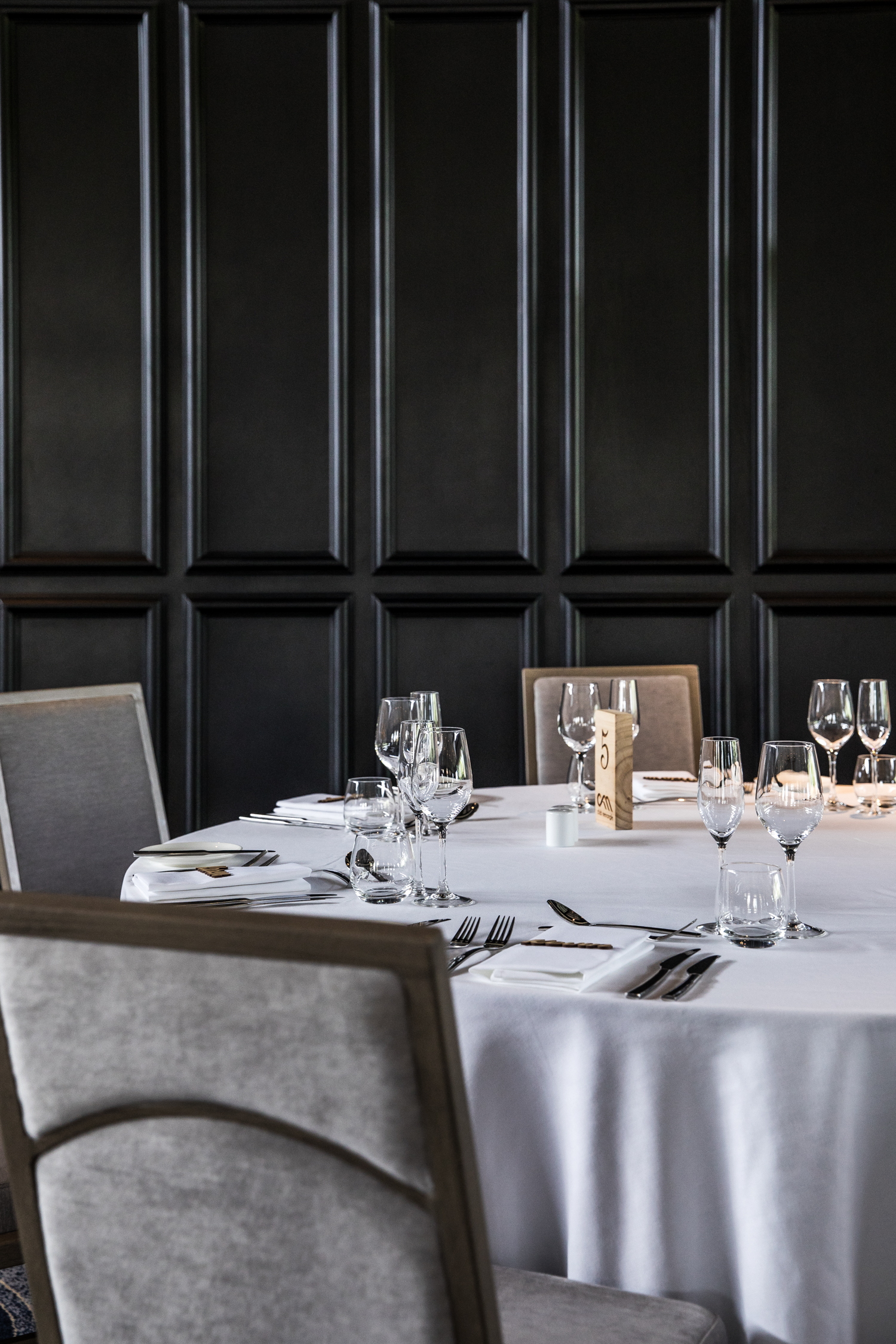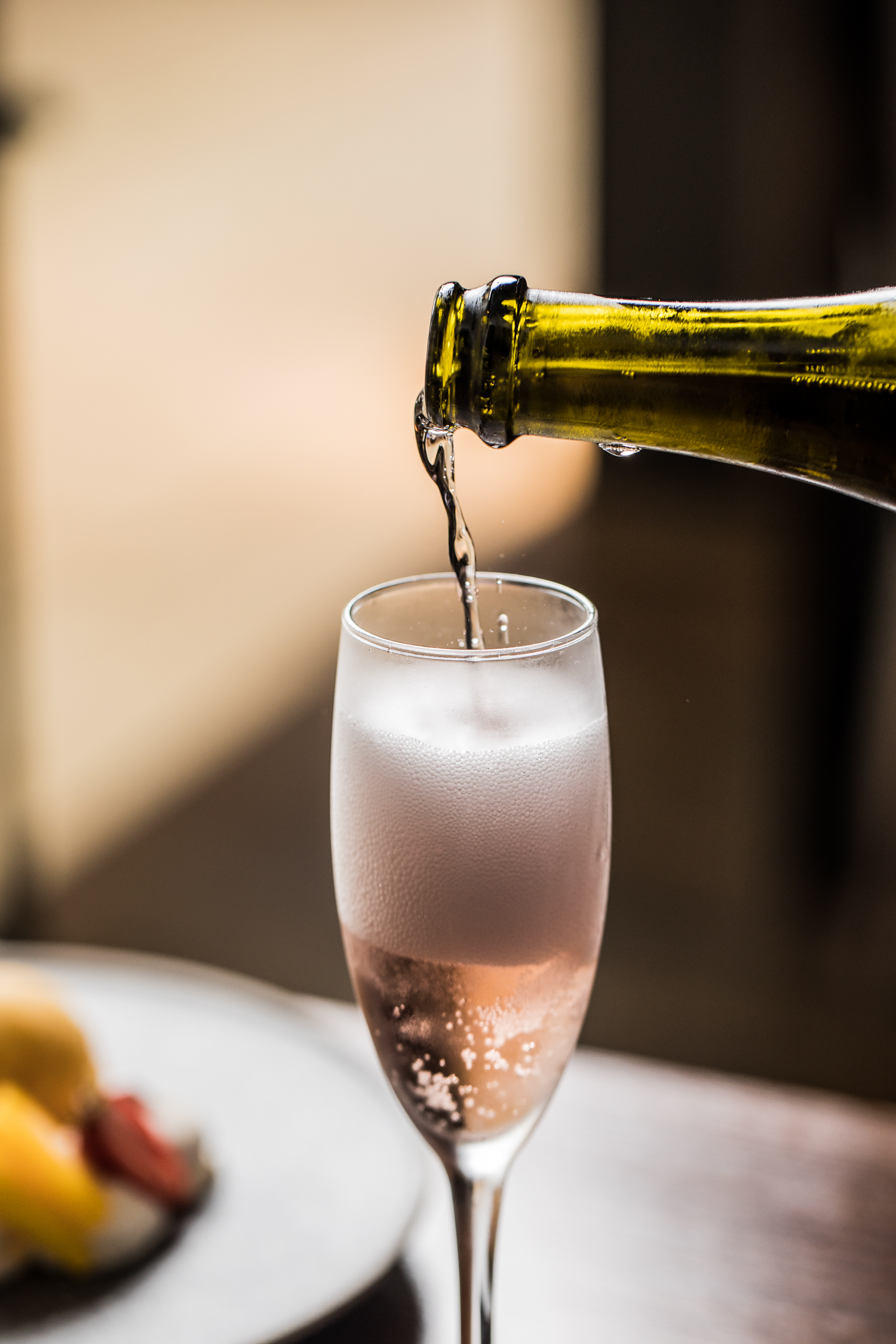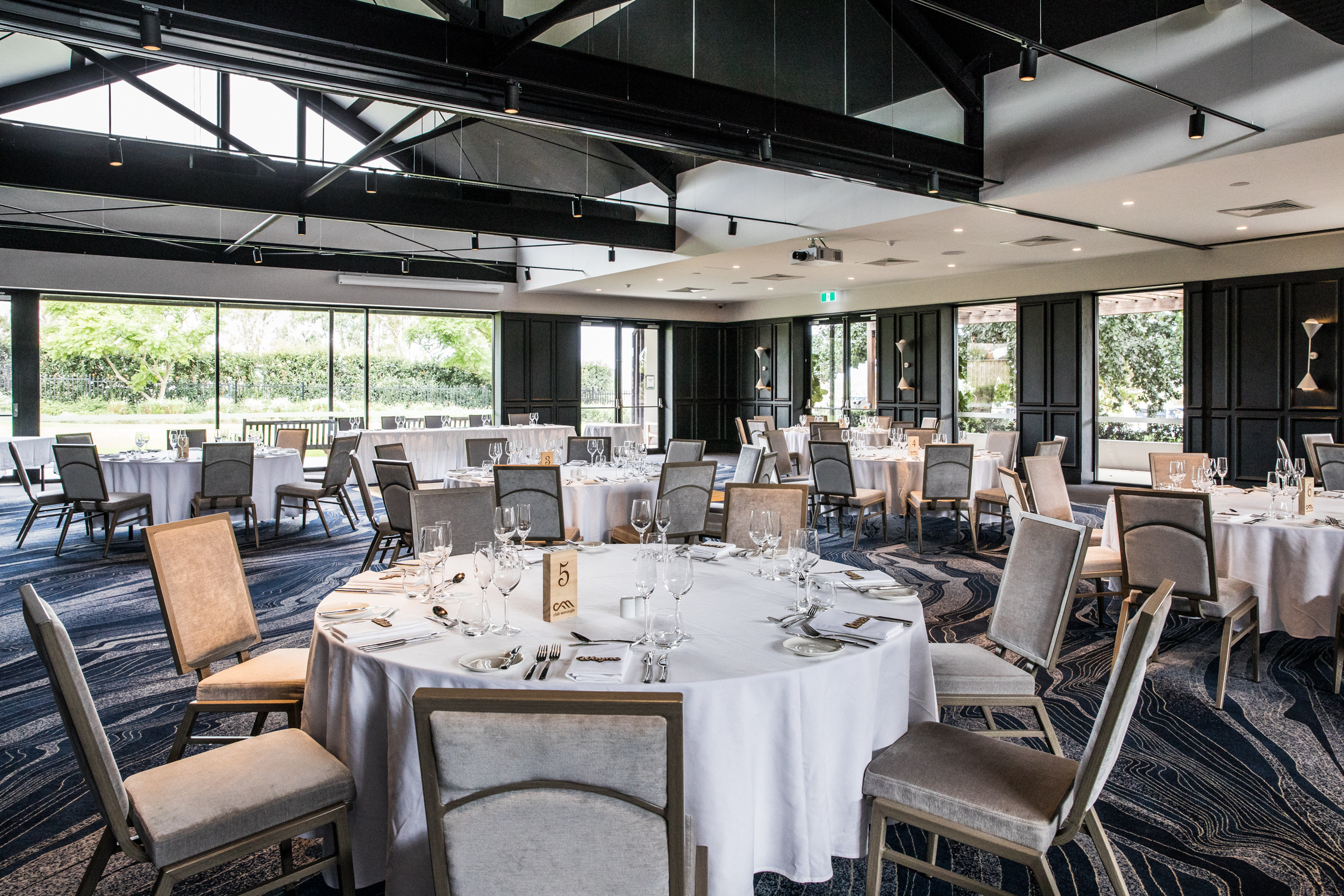 Contact us about your wedding
Send us your contact details and we'll have our wedding planner contact you.